Your Experienced Painting Contractor & Finishing Company Servicing The Spencer, IA Area
The professional Spencer, IA painting contractor team at Custom Design Coatings enjoys delivering the best paint job possible to our clients in Spencer, IA as well as the surrounding areas. We complete expert painting services for both homeowners and business owners in our service areas ranging from custom faux finishes and clear coatings to interior and exterior painting. Our focus on superior quality is only matched by our dedication to customer service and satisfaction. From finishing accent walls to completing entire house painting projects, our Spencer, IA painting contractors are ready to go to work for you.
Residential and Commercial Painting Contractors in Spencer, Okoboji, Milford, and the Surrounding Areas
Beautiful Interior Painting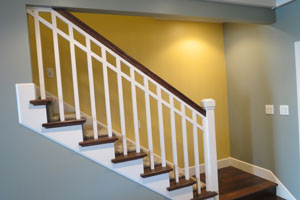 Does your current property "speak to you"? Adding a splash of color, faux finishing, or customizing your property's interior design with a new paint color palette can instantly change a home or business's personality and atmosphere. Our expert crews will create a beautiful interior painting finish to fit your needs and design wishes.
Improve Your Curb Appeal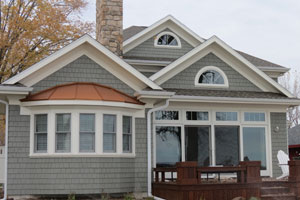 Exterior painting is a difficult job to get done right. In a combination of science and art, our Spencer, IA painting contractors know how to properly prepare your building's exterior, select the best products for your specific property, and expertly deliver an exterior paint job that will look great for years to come.
Wood Staining
From wood staining to door finishing and millwork finishing, our Spencer, IA house painters will make sure your home's woodwork is well taken care of.
Epoxy Floors
Epoxy floors add simple design and amazing durability to concrete surfaces. Our epoxy floor coatings are perfect for both home garages and commercial shop floors.
Kitchen Cabinets
Instantly upgrade the look of your kitchen for a great price with our clean, fresh kitchen cabinets painting and finishing services.
Your Spencer, IA Home Repairs & Painting Specialists
If your home needs a little TLC, give the Spencer, IA home repairs and painting specialists at Custom Design Coatings LLC a call today. We provide a variety of home repair services including wallpaper removal and finishing services that are sure to give your home that boost of confidence it needs to look as good as new. Outdated wallpaper, chipped paint, and scuffed-up millwork can make the interior and exterior of your home look shabby. Let our contractors provide you with some quick and easy solutions to update the look of your home at pricing you are sure to love. You'll be surprised at the effect a fresh coat of paint or protective clear coating can have on your home's interior and exterior appeal. Our Spencer, IA home repairs and painting contractors provide everything from wallpaper removal to door finishing, window finishing, garage door finishing, and more. Call us today to find out what our talented painting contractors in Spencer, IA can do for you.
If you are looking for a Spencer or an Okoboji painting contractor, please call Custom Design Coatings LLC at 712-264-0404 or complete our online request form.