Spencer, IA Home Repairs
When it comes to home repairs in Spencer, IA, Custom Design Coatings LLC has you covered. Our talented Spencer, IA home repairs and painting contractors offer a wide range of services geared toward giving your home the TLC it deserves. Investing in basic home repairs can really change the overall appearance of your home and give you more enjoyment living there just by improving some of the flaws. It's like a facelift for your house!
From painting touch-ups to wallpaper removal and epoxy floor coatings, our Spencer, IA home repairs specialists are here to make your home more enjoyable, more attractive, and more livable. Call us today to learn more about the home repairs we provide, or to get an estimate for the cost of your project in Spencer, IA or the surrounding areas.
Epoxy Flooring
---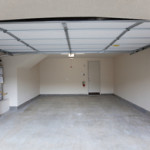 A great way to improve a bland garage floor or protect the flooring in a commercial warehouse or shop is to apply an epoxy coating. At Custom Design Coatings LLC our painting contractors are experts at applying epoxy floor coatings. If you are interested in epoxy floors, give our Spencer, IA painting contractors a call today. We'll be happy to provide you with more details about our epoxy flooring solutions.
Wallpaper Removal
---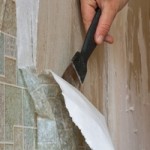 Wallpaper removal isn't an easy do-it-yourself project. In fact, you will probably find that online DIY wallpaper removal tutorials lead to extensive damages and hours of frustration – at best. Leave the mess to our Spencer, IA home repairs specialists. At Custom Design Coatings we have years of experience removing outdated wallpaper from homes and offices throughout Spencer, IA as well as the surrounding areas. Removing wallpaper takes special care, the proper tools, and patience – things our Spencer, IA home repairs contractors can provide you with. Not to mention, our Spencer, IA wallpaper removal experts can have the job done quickly, without damage the surface underneath. You'll be ready to slap a fresh coat of interior paint on those walls in no time when you leave your wallpaper removal needs to Custom Design Coatings LLC!
If you would like to learn more about the Spencer, IA home repairs services Custom Design Coatings LLC offers, please call us at 712-264-0404 or fill out our online request form