Welcome to Custom Design Coatings: Your Okoboji Painting Contractor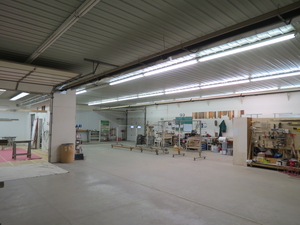 Do you want to repaint the interior or exterior of your home? Are you a commercial property owner looking for a cost-effective way to give your building a makeover? Call your Okoboji painting contractor, Custom Design Coatings LLC! Our Okoboji painting contractors are available for a variety of painting services, including: faux finishing, protective clear coatings, epoxy flooring, wood staining, wallpaper removal, exterior painting, interior painting, kitchen cabinet finishing, door and window finishing, home repairs, and millwork finishing. We encourage you to browse through our gallery to see the outstanding work our Okoboji painting contractors have done for homeowners and businesses throughout Okoboji, IA. Flawless finishes are what we are known for, and we always strive to exceed the expectations of our clients. Whether it's basic painting touch-ups, a small wood staining project, or an extire house painting investment, our Okoboji painting contractors will ensure you get the best painting service available in Okoboji, IA.
Okoboji Wallpaper Removal
Okoboji wallpaper removal service is a great investment that will not only breathe new life into your home if your walls are currently sporting outdated wall coverings, but when you choose Custom Design Coatings, you can rest assured that you've saved yourself a lot of time and frustration, too. DIY wallpaper removal is always a hassle, not matter how many tutorials make it look like a breeze to do. Put your trust in the expertise of our Okoboji wallpaper removal specialists, and know the job will get done right. Once you see the results, you'll be happy you made the investment! Because not only do our Okoboji painting contractors make sure no damages are done to the wall underneath when removing the wallpaper, but we'll save you hours of head-inducing stress that most DIY wallpaper removal projects result in.
Okoboji House Painters
Custom Design Coatings LLC is your source for reliable, honest Okoboji house painters. When we get a call from one of our residential clients requesting interior or exterior house painting services, we make sure to send them the most talented crew of Okoboji house painters there is – ours! Our painters have years of experience and have completed numerous house painting projects throughout Okoboji, IA. Bringing a combined 70 years of experience to each and every house painting project, our Okoboji house painters are sure to exceed your expectations with the flawless finishes and superior quality workmanship they exhibit.
Okoboji Faux Finishing
An excellent way to add some spice to your interior design is through faux finishes. This is a specialty technique that painters like our Okoboji painting contractors use to create texture and design on walls in ways that really add to the dynamic of the interior design. From Venetian plaster that is polished to look like marble to textured painting techniques that help to shape the atmosphere more fully, our Okoboji faux finishing experts can help you add that extra something to your interior painting project that is sure to impress.
Custom Design Coatings LLC is a local Okoboji painting contractor, and provides both residential and commercial painting services. To learn more about our services or to get a pricing estimate for your house painting or commercial painting project, please call us at 712-264-0404.
If you are looking for a reliable Okoboji painting contractor, please call 712-264-0404 or complete our online request form.