Welcome to Custom Design Coatings: Your Sheldon Painting Contractor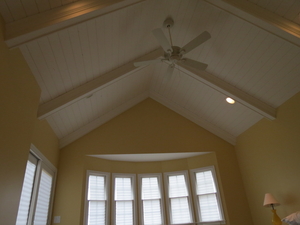 Custom Design Coatings LLC is the Sheldon painting contractor you can rely on for top quality results on all your painting projects. From interior painting designs such as kitchen cabinet finishing, door and window finishing, faux finishes, and wood staining to exterior painting for both residential and commercial application, Custom Design Coatings LLC brings over 70 years of professional painting contractor experience to your project. Let our talented Sheldon painting contractors show you the impact a great paint job can have on the interior or exterior of your home or business today. Call us to request painting services or to speak with one of our talented Sheldon painting contractors about your project!
Sheldon Wallpaper Removal
When it comes to getting rid of outdated wallpaper, our Sheldon wallpaper removal and home repair specialists are the ones you can trust to get the job done quickly and without damaging the walls underneath. Our Sheldon wallpaper removal experts have years of experience, and have perfected the technique of ridding walls of ugly, unflattering wall coverings to the point that it's second nature to them! Don't waste your time – or money – trying out DIY wallpaper removal tactics. Call our Sheldon wallpaper removal experts today and say goodbye to that old wallpaper pronto!
Sheldon House Painters
We know it can be hard to find reliable Sheldon house painters. That's why at Custom Design Coatings LLC we make certain that our customers get the best contractors available in the Sheldon house painting industry. With decades of experience and professional training under their belts, our Sheldon house painters are ready to tackle any house painting project for our residential clients in Sheldon, IA 51201.
Sheldon Faux Finishing
Our Sheldon painting contractors are also very skilled at completing faux finishing projects. Faux finishes are a great way to add some style to any surface. With the help of our painters, you can use faux marble finishes, faux woodgrain finishes, crackle finishes, strie and much more to transform a lackluster interior design into something that just oozes with style and personality! Call our Sheldon faux finishing specialists today to learn more about the faux finishes our painting contractors in Sheldon, IA have experience working with and can apply to your walls. You'll be glad you choose us to be your Sheldon painting contractor once you see the high quality results!
Want to learn more about the painting services Custom Design Coatings LLC provides in Sheldon, IA? Call our Spencer, IA painting contractor firm today to have any questions or concerns answered by one of our specialists.
If you are looking for a reliable Sheldon painting contractor, please call 712-264-0404 or complete our online request form.